Happy
in

Tuscany

Tours
agency

personalizes

your

travel

experience

in Tuscany
Professional agency specialized in Food Tours in Tuscany for couples, families and groups both Leisure and Business. Personalize your holiday with Happy in Tuscany, discover our tours!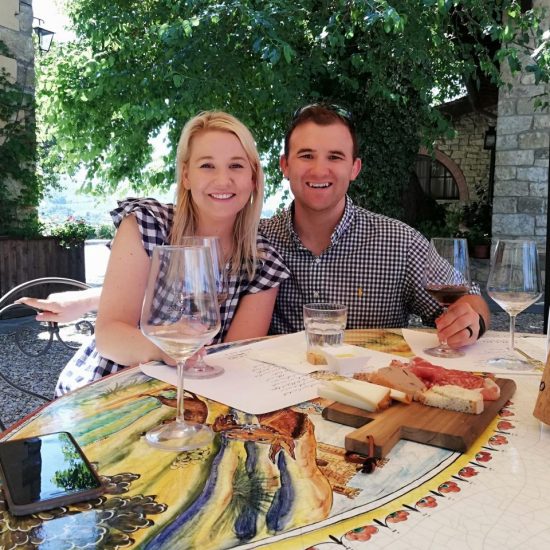 This is a unique wine tour to discover the beauty of Chianti with the typical scents and colors of this extraordinary land. Thanks to our exclusive minivan, unique to Tuscany, you can explore the Chianti area like never before.
Food

tours,

tastings and
experiences

in

Tuscany
Tuscany is a land of hills, history, works of art, medieval villages such as San Gimignano or Volterra, of architectural beauty and, at last, is famous for its food and wine products. Tuscany is the most loved and desired tourist destination in the world.
Fantastic Tour!
This was a superb tour. Fantastic guide, wonderful views from the open top van, great stops along the way and excellent wineries. This tour is not to be missed!
Very enjoyable chianti wine tour with Tuscan lunch
We thoroughly enjoyed our day with our guide Firas. He was punctual, knowledgeable and explained many things about life in Firenze. We started with a panorama view of the city from the church of Michelangelo. We went on to wine tasting with local antipasti and afterwards a visit to the charming town of Greve in Chianti. We finished off with another excellent wine tasting that included a delicious lunch that concluded a filling and enjoyable day. Highly recommend.
Grande tour! Recommended!
Cool way to spend a half day. Our guide, Firas, was very knowledgeable and made a couple of stops to show some things in Florence before heading out of the city. The owner of the winery gave us great info about the art of wine and oil making! Recommended!
Perfect way to discover the Chianti region
We highly recommend. The guide was very friendly and the winery was magical. We really enjoyed ourselves.
Contact

us for your
experience in

Tuscany